Ultramarine ★ A Seapunk Adventure [WIP]
A downloadable Visual Novel for Windows, macOS, and Linux
Seven Submarines presents
★ S Y N O P S I S ★
Sacrificed to the sea, Gabrielle Freedmen awakens in an Atlantean prison for the damned. Prince Nauticus V, Crown Prince of Atlas and his royal guard Zeppelin inform her they are being imprisoned against their will. They hatch a plan to travel to the depths of the prison in order to confront a witch. The Witch hordes a precious stone that can stop an impending civil war. Will they all make it out alive?
★ C H A R A C T E R S ★
Gabrielle Freedmen, the Lady of Roanoke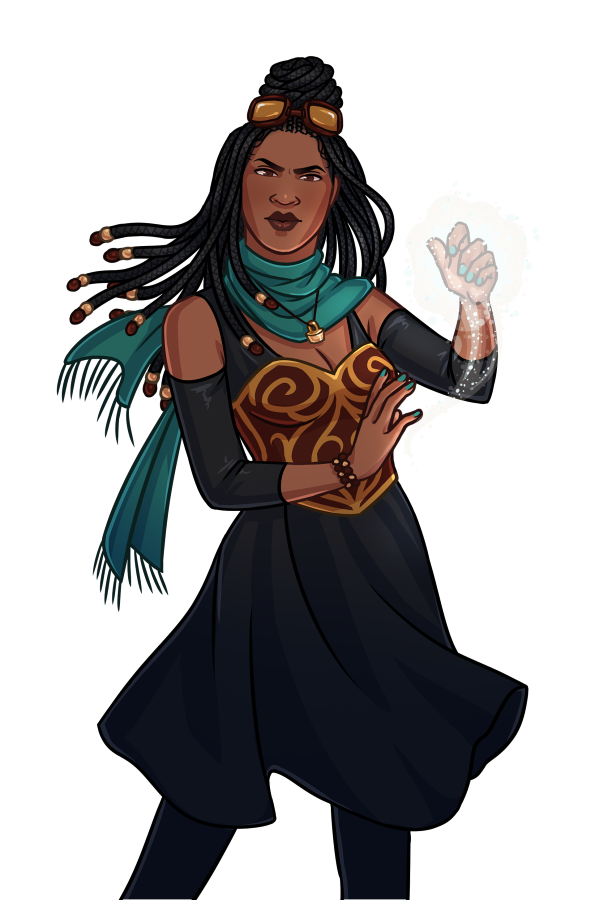 "Why can't you understand that my people need me?"

Age: 19
Height: 5'11" (180 cm)
Weight: 169lbs (77kg)
Birthday: June 5
Blood Type: AB
BIO: The protagonist of this story, she is the daughter of the late great buccaneer James Freedman of the Roanoke. For reasons unknown, she willingly sacrifices herself to the sea in order to aid Atlas' prince on behalf of their ally. Or, so she says.
Prince Nauticus V, Crown Prince of Atlas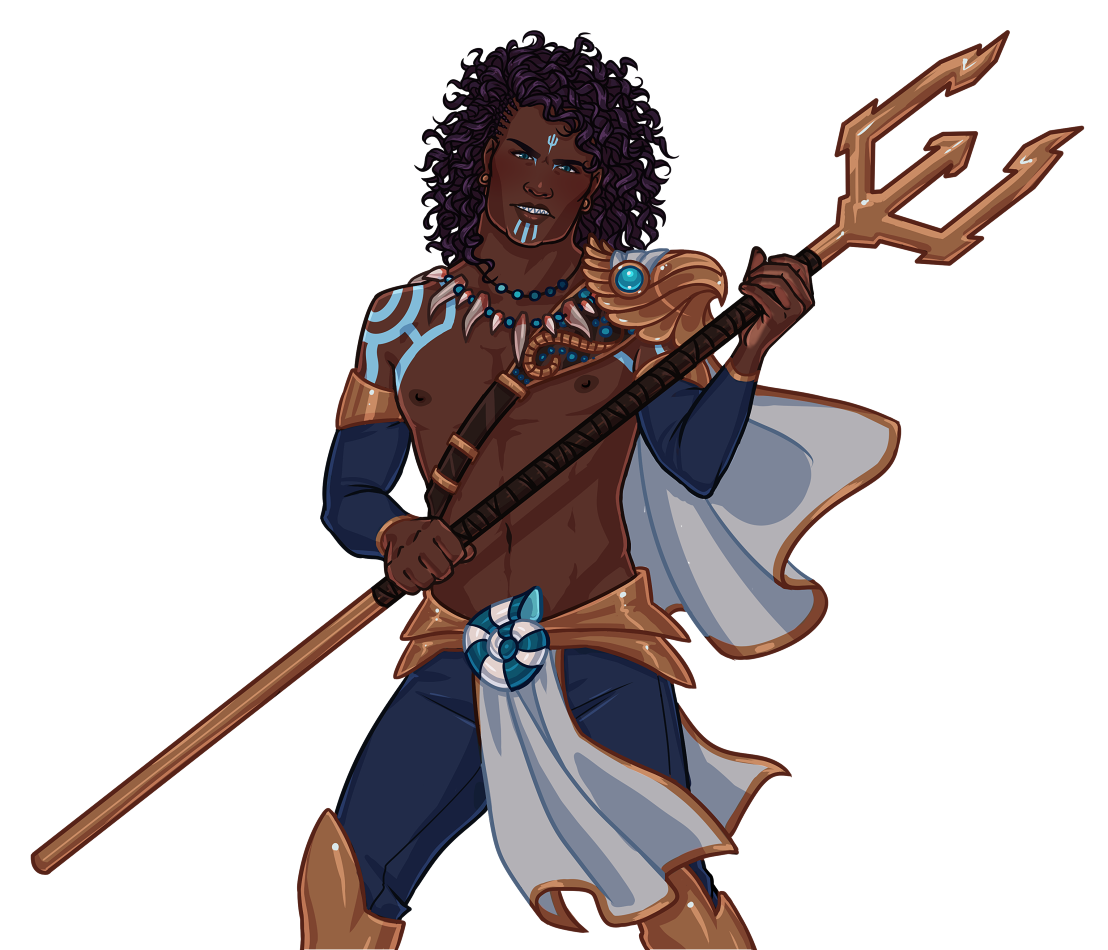 "Death before dishonor!"

Age: 21
Height: 6'3" (190 cm)
Weight: 234lbs (106kg)
Birthday: January 22
Blood Type: B
BIO: Driven into exile on his eighteenth birthday, Prince Nauticus returns to a world at war. He's determined to reestablish sovereignty over Atlas and is skeptical of Gabrielle's plans.
Zeppelin, a Royal Guard of Atlas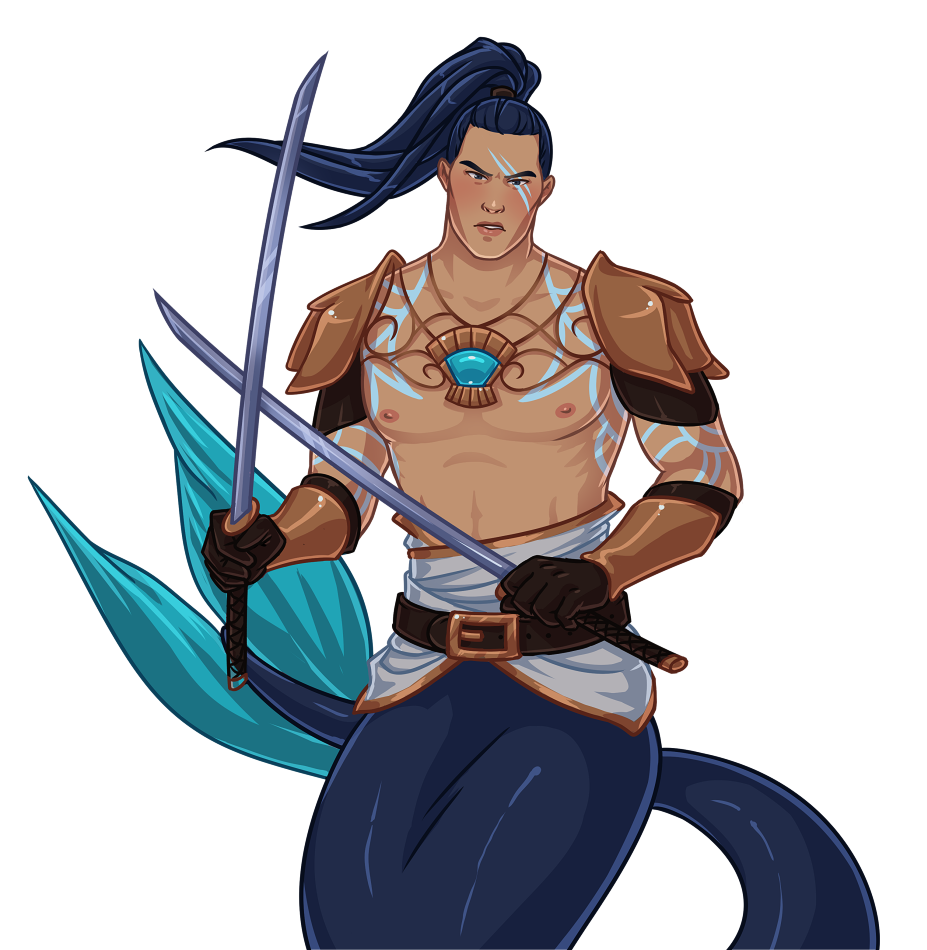 "The seas are ours, for better or for worse."

Age: 27
Height: 7'2" (218 cm) (including tail)
Weight: 287lbs (130kg)
Birthday: March 20
Blood Type: O
BIO: Loyal to a fault, Zeppelin is one of a select few allowed to guard Prince Nauticus in exile. Now imprisoned along with the crown prince, he jumps at the chance to venture into the depths of the tower.
The Witch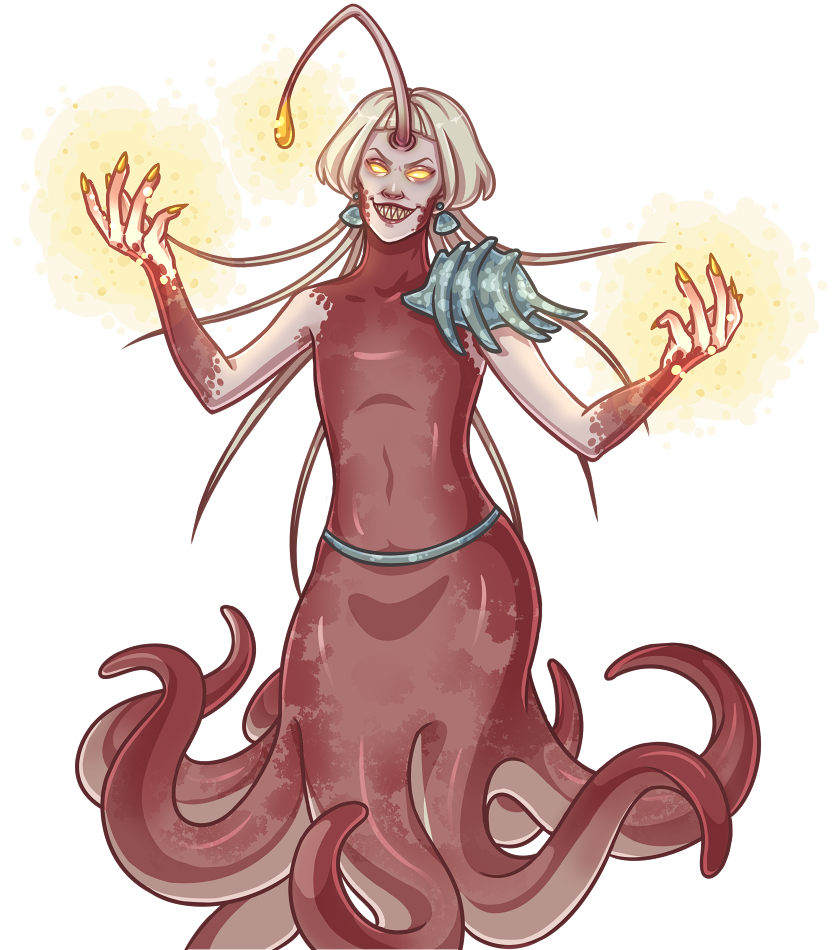 "You will know great sadness and even more pain..."

Age: Unknown
Height: Unknown
Weight: Unknown
Birthday: Unknown
Blood Type: Unknown
BIO: A shape shifter who roams the wilderness, he grants Abel the ability to command nature at a cost in Sunrise: A Dieselpunk Fantasy. Now, driven from the land into the sea by He Who Breathes Fire (Ending #2: Sunrise), she guards a secret and sows deceit. Not much is known about her origins.
★ F E A T U R E S ★
Seven Endings
RPG Style Battles
Partial Voice Acting
Original Soundtrack
1280 x 720 Resolution
PC, MAC, and Linux Support
Approx. 45-60min of Gameplay (18,000+ words total)
Rating: PG-13 (Cursing, violence, and non-graphic death)
Trigger Warning(s): Mention of child slavery, sex trafficking, execution, and cannibalism. Blood and very loud noises!
★ T E A M ★
Lead Artist: Vextera (Sleepy Noodle @vextera)
GUI Designer: Elphie (Fetishism @fetishismm)
Musician: Kumakuro (@KamenKwakeye)
Programmer: Fugi (@fugiman)
Voice Acting: Lillian Blue (@bluespacequeen)
Video Editor: amy_oai (amy_oai)

Writer: Zelda Knight (Aurelia Leo @AureliaLeoS)
CCO SFX: Freesound
CCO Backgrounds: Pixabay
CC0 Monster Sprites: Magellen
Special thanks to the organizers of SpringThing, the NaNoRenO community, and Py'Tom. Please support the individual creators who brought you Ultramarine: A Seapunk Adventure!
★ Q U E S T I O N S ★
What's your definition of "seapunk?"
What interests you the most?
Which character(s) do you like? Dislike?
Have you played Sunrise: A Dieselpunk Fantasy (2015)?
Any questions or comments?
★ N O T E ★
Due to time constraints, these are untested builds!
| | |
| --- | --- |
| Status | In development |
| Platforms | Windows, macOS, Linux |
| Rating | |
| Author | Seven Submarines |
| Genre | Visual Novel, Action |
| Tags | Fantasy, nanoreno, nanoreno2018, Ren'Py, Romance, seapunk, springthing, Turn-Based Combat |
Install instructions
Press the download button.
Afterwards, right click on the folder after it appears and click on "extract all."
Then, extract the contents to your desired location.
Finally, go to the newly extracted game and double click on its icon, a blue-green submarine.

Enjoy!
Comments
Log in with itch.io to leave a comment.
Hi, is this the full game?
This is an amazing game and the only complaint that I could possibly come up with is that it isn't longer. Which isn't actually a complaint, obviously.
The sprites are beautifully drawn and they feel... familiar somehow? Not sure where I've seen the sprite artist's work before but it's very distinct and detailed.
The characters are charming too, and I adore them both so much that I can't pick a favorite. Their motives are as believable as their backstories, and everything is so well thought out! It really is just like reading a story but with visuals. Which is the point of a visual novel but I guess what I'm saying is that the story was riveting, and I quite literally tried every single variation of every single option in the game. It's a true testament to the quality of your creation when you can make someone so happy just from finding a single like of unseen text!
Anywho, if you couldn't tell already, I'm a huge fan of your work and I look forward to seeing what you guys make in the future!
Hi Vatalanii,
Sorry for the late, late reply! Thank you so much for playing and checking for every variation! It always warms my heart to hear that.
Best,
Zelda Knight
SO, I love the game! Gorgeous art, really interesting lore (from what we are given) and a really interesting alternate reality on, well, our world. What's really stumping me is the endings- I can only get the first 3, no matter what I pick. Is this because the game's not finished yet? Will the other endings (4-7) be available to achieve in the final version? Looking forward to the finished version either way, since the visuals go really weirdly up to the *ahem* "route choice" scene. As in the sprites pretty much disappear :P Guessing that will be all sorted in the final version too! But well done anyway! I know Nanoreno can be stressful, and you made a gorgeous game in such a short time! I can't even pick a favourite fella. Really good stuff, look forward to future work x

Hi queenbol,
Thank you so much <3! The other endings require the player to die during the RPG battle! They're very short so you've unlocked the main endings. Haha! Yes, it was a very obvious choice for the routes. Thank you for playing!
Best,
Zelda Knight